Home
Bursaalax Education and Development project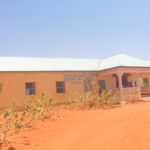 The Bursalah Education and Development project, whose motto is "Without education there is no light" and which is run by Read Horn of Africa (Charity No.: 1098424), a UK based organisation with outlets in a number of other countries, is a unique initiative in the nomadic region of Somalia near the Ethiopian border (see map).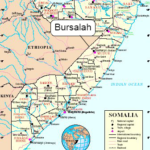 Rural areas of Somalia are known to have high illiteracy rates and it is estimated that only 15% of the population in these areas are educated to primary level and 4% to secondary level.
As a border area between Ethiopia and Somalia which had been fought over regularly, this area had been especially starved of any development.Started by refugees from the Galkayo area, it now runs a primary and secondary school
with pupils up to the age of 21, many of whom are orphans or street children, and has initiated adult education in a country where education is not compulsory.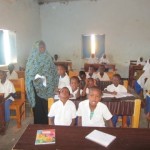 It has been responsible for putting in infrastructure for the surrounding area such as healthcare, water holes, electricity and policing as a significantly increased population has been drawn to the area by the project's work and runs workshops and discussion groups to alter the mindset of residents of the area on topics such as maintaining peace, equality issues and environmental sustainability.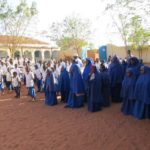 The uniqueness of the project is not just in the nomadic area it covers but that:
it is funded almost entirely by donations from the Somali diaspora in UK, Australia, USA, Dubai, Sweden, Denmark, Norway and Holland with one off grants coming from NGO's such as WHO, WFP and Puntland State. This allows education to be offered to pupils regardless of family income – other educational projects in Somalia rely on income from parents to sustain themselves.
it has a policy of inclusiveness in a part of the world where this is not automatic – girls and boys are educated the former making up 34% of the pupils, boarding facilities are provided for 504 children, made up of those orphaned in the civil war or street children, and pupils include members of local minority clans hitherto excluded from education.
from the start, it was the aim to ensure that the people of the Bursalah region would feel part of the project, be the beneficiaries of it and would have a stake in the development of the area, thereby reducing the reliance on outside assistance.
Two personal stories
Biography Khadro Mohamed Warsame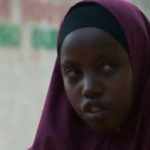 Khadro Mohamed Warsame is one of the students who benefited the Bursaalax developmental programme. Before she came she was born in Galhamur, a neighboring village along the Ethiopian- Somalian border, where she was a nomad and her family could not afford to take her to school to receive education.
Being interviewed she said that she is very happy that she was given this chance, and she said that she could not read and write and now she has completed her secondary school and she has got a medicine course from a university in the republic of Sudan.
Biography Mohamed Jama


My name is Mohamed Jama, I was born in Shilabo, a rural area in the Somali regional state of Ethiopia. Until I was of 13 years of age, I did not get any formal education, there were a few short term opportunities but nothing that lasted longer than a few months. Things changed for the better when I was taken into Bursalah where I become a student there in 2002. at that stage I did not have the ability to read or write.
When I joined Bursalah Iro School I was able to get religious education and join the boarding school until I finished the Koran, I also learned how to read and write properly. In the final year of y studies, I was offered an apprenticeship at a local agency where I have been working until present day.
I cannot imagine where I would be in life if I wasn't enrolled at Bursalah School. I will never forget the experience and opportunities I received from the time I was studying there and I thank the people who worked tirelessly to help orphans and rural area children to get education and be the future of the country."
To find out the projects' current priorities and how to register your financial or practical support in the UK, click the link
To find out more about the project, click on the following links: