Development
The development of the area of Bursaalax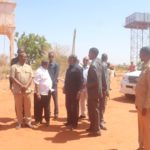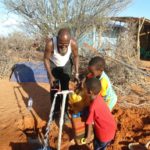 Although the initial and main focus of the project has been on meeting the educational needs of the area, it has always been the intention to develop the civic and other facilities available to the people living in and around
Bursalah. The need for such development has become ever greater as the educational facilities have drawn families to the area and the population has grown to over 10,000 when the figure at the initiation of the project was nearer 2,000.
For those 2,000 inhabitants of the area, life in Bursalah was tough and facilities for health and wellbeing primitive. The priorities for development have therefore been to relieve suffering and improve the quality of life – it is noteworthy that during the periodic droughts that occur in the region of the Horn of Africa, the area around Bursalah suffered less than its neighbours. This process has been aided by the running of talks and workshops to promote among other things peaceful co-existence, equality between all residents of the area and environmental sustainability.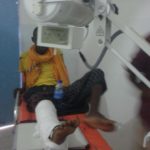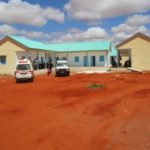 Undertakings funded directly or indirectly by the project have included:
drilling two bore holes to provide fresh water and linking them to the school and residential properties. This has reduced the presence in Bursalah of water born diseases.
the provision of healthcare both in the community and via a recently built healthcentre. Services are up and running but there is still work to be done to reach World Health Organisation higher standards.
the connection of the school and many residential properties to an electricity supply. Given the climate, the project is also looking at introducing solar energy.
the provision of police inevitably required with the growth in population funded in part by Puntland state authorities.
the building of a mosque and a basketball pitch which can be shared by both the school and local residents.
the improvement of roads in the town and access to and from Bursalah.
the setting up of a bakery to supply the school as well as the residents of Bursalah
For further information on the project or the situation in Somalia, go to "Contact Us" and send us your inquiry.